Child Custody and Divorce Experts – Boston, MA
Do Your Children have a Talent?  Has Anyone Offered them a Contract in Entertainment?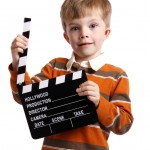 Exploitation of children in the entertainment business is a serious problem. Children are abused or neglected. Massachusetts General Laws Chapter 231 §85P ½ addresses the issues regarding children in the entertainment business. Under the statute a person responsible for a minor shall not allow the minor to engage in entertainment contracts. Who is responsible for a minor? Someone responsible for a minor is a person who cares for the minor, has custody over them or who is responsible for the conduct of the minor.
The next question is what is meant by entertainment? A full list of what is meant by entertainment can be found in M.G.L. c. 231 §85P ½, but some of the activities include: singing, dancing, playing a musical instrument, song writing, rehearsing, modeling, appearing in a pageant, rehearsing for or performing in a radio or television broadcast program. However, the activities do not apply to church, academy or school related activities or activities in a private home. M.G.L. c. 231 §85P ½(b).
A person responsible of a minor seeking to enter a child into an entertainment contract must petition the Probate and Family Court for approval. The petition must be accompanied by a certified copy of the child's birth certificate and a copy of the contract. Before the contract is approved the person responsible for the child, the child and the contracting party must appear in court to allow the court to conduct any inquiries they deem necessary. The questions become which Court to petition and what petition do you have to file?  The attorneys at Wilkinson and Finkbeiner can assist you with filing such a motion. It's a very detailed oriented process to petition the court so you want experienced attorneys assisting you every step of the way. Feel free to contact our office today.