About Divorce in Boston Massachusetts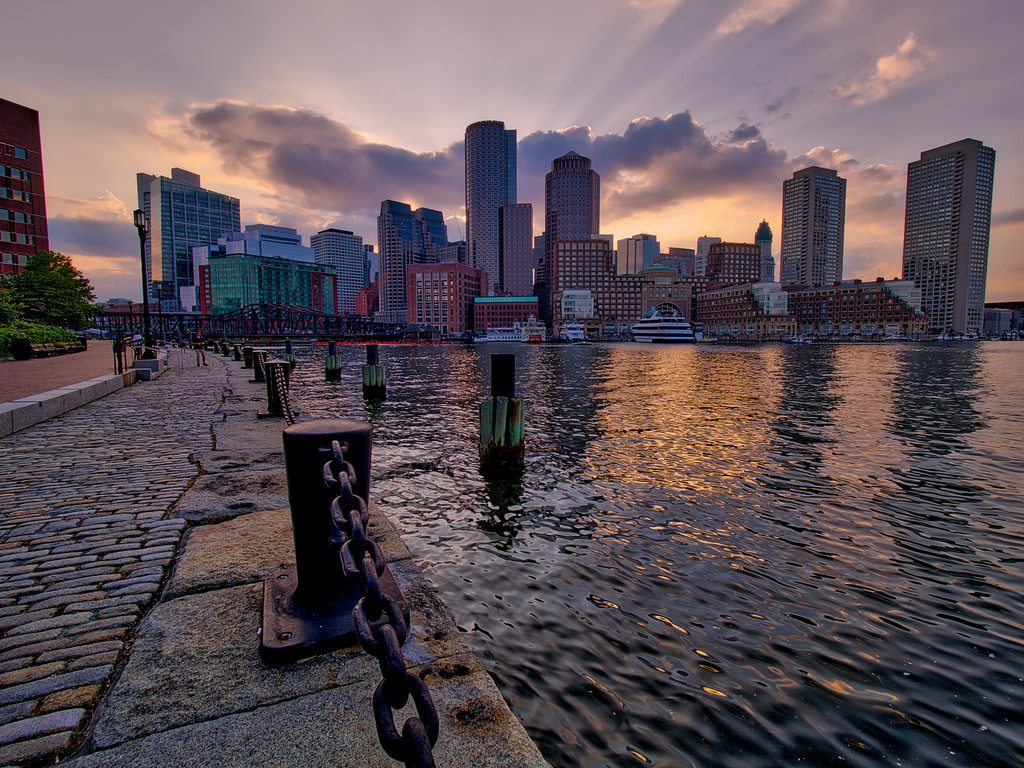 Boston is a wonderful city with history, lots of charm and many different and interesting neighborhoods.  Boston is also a business hub, attracting residents of the surrounding counties of Essex, Middlesex, and Norfolk to work.  It is estimated that hundreds of thousands of professional and non-professional workers travel into the city from surrounding cities every day.  Many of these professional workers are experts in the healthcare industry, as Boston is one of the busiest healthcare metro areas in the country.  The Massachusetts General Hospital and all its specialty clinics, and thousands of healthcare specialists all work in Boston to create one of the most specialized healthcare areas in the nation.
Boston is a metropolitan city whose residents have a wide background socio-economically, ethnically, religiously and politically.  According to the Boston Redevelopment Authority, less than one-half of Boston's population is white.  Boston has one of the youngest core citizens of other major U.S. cities, with over 200,000 within the ages of 20-34.  Boston has one of the most highly-educated populations among major American cities. According to the 2012 American Community Survey, 43.3% of Boston's population 25 years and over has at least a bachelor's degree, ranking Boston 5th among the 25 largest cities in the nation.
Given these demographics, there are a large number of new relationships blossoming in the city every day. Social media sites like Facebook, Twitter, Instagram, Tinder and dating sites like Match and eHarmony help bring Boston residents together, many of which ultimately marry. Where there is marriage, there is also divorce and separation.
Divorce cases are filed at the one courthouse on New Chardon Street that serves every neighborhood in Boston.  Our firm will handle all the filing and paperwork associated with your divorce case so you don't have to worry about it.  We also provide mediation services to anyone living in the Commonwealth of Massachusetts, from our offices in Boston or New Bedford on the South Coast near Cape Cod.
For additional information about Divorce Law in Massachusetts and Boston, click here.
Hiring a Boston Divorce Attorney Even if you live outside City Limits
Many of our clients are not residents of Boston but residents of Norfolk, Middlesex or Essex counties (particularly we have a large number of clients that reside in Brookline, Cambridge, Newton, and Waltham for example).  Although our office is in downtown Boston, we are able to serve residents of Middlesex and Norfolk particularly easily because the divorce courthouses are very close to Boston proper.  For example, the family and divorce courthouse for Middlesex County is in Cambridge, which is essentially part of Boston city proper due to its proximity to the city.
Many of our clients also work in Boston, so having a divorce lawyer in Boston makes it easy to schedule meetings and accomplish tasks during the work week.
Divorce Mediation in Boston, Massachusetts
Mediation of divorce cases in Boston is easily accomplished using our expert services.  We have served as mediator for countless cases and David served as judge pro tem for a number of years, with much of his time spent volunteering to help settle cases for various divorcing parties and their attorneys.  We know how to settle cases and we will handle the entire case for you so you don't have to worry about a thing.  We also offer extremely competitive rates for our expert Boston divorce mediation services.  Our hourly rates are competitive and the quality of service cannot be matched, which is why we have so many happy clients.
Using our divorce mediation services is perfect for residents of Canton, Dedham and Needham due to the close proximity to Boston.
Many of our clients ask how divorce mediation for Boston cases occurs.  We begin by taking some general information from one or both parties, and then we obtain some basic contact information.  We then send you via email several documents and set up the first mediation session, where both parties meet with our Boston divorce mediator.  We will explain the entire process to you and start immediately discussing what the issues are in your case.  We try and identify what areas of agreement there already are, and then work off those agreements to tackle the most difficult issues that remain.
During the mediation process, we will handle all the paperwork and guide both parties through the process to reach an agreement that is filed with the court.  The Probate and Family Court in Boston will set a hearing date once all the paperwork is filed, and both parties simply appear and the judge will ensure that the parties understood all the terms of the agreement.  Both parties will understand the agreement because our divorce lawyers in Boston will explain the terms in great detail, and patiently answer all questions that you have.
Once the family judge in Boston approves the agreement, which will result in a "Judgment Nisi", there is a 90 day waiting period before the divorce judgment becomes "final" or "absolute".
For more information about our divorce mediation services, click here.
Online Divorce Mediation throughout Massachusetts
Even though you may not live in Boston, Brookline or Milton, or other nearby cities to Boston or New Bedford, we can still help you.  Our office uses the newest communication technology and we have mediated cases for parties located in various places throughout the world.  Using the power of the Internet and other technological methods we are able to "virtually" mediate Massachusetts divorce cases from any location.  For more information about online divorce mediation, click here.
Boston Alimony Lawyers
Alimony, also called "spousal support" or "spousal maintenance", is an important issue in many divorce cases.  The law in Boston, Massachusetts regarding alimony is established at the statewide level.  There are several important things that divorce litigants in Boston should understand about alimony. First, spousal support law is set at the statewide level.  There are two types of alimony, temporary and permanent.  Temporary alimony is established by a computer "guideline" amount so long as there is no child support payable from the paying spouse to the recipient spouse.  Permanent alimony is governed particularly by M.G.L.A. c. 208, §34, which goes through all relevant factors for spousal support including establishment of the marital standard of living.
Boston alimony lawyers must understand all the rules and regulations in order to be effective in court and in negotiations.  We are experienced and understand the law.
For more information about alimony in Boston, click here .
Property Division and Assignment at Divorce in Boston, MA
The Suffolk County Probate and Family court judge will have the power to divide marital property at divorce.  They also have the power to assign property to one spouse or another, even when the property is the "separate" property of one spouse.  If property division is applicable to your case, you need an experienced attorney to help you navigate the process.  There court has great authority to negatively affect your financial position.
There are countless types of property that the Boston, Suffolk County family court judges can divide in a divorce case including real property, personal property, bank and investment accounts, retirement accounts such as 401k accounts and pensions.
For more information about Boston divorce property division, click here.
Other Family Law Issues in Boston
Our firm handles a variety of other issues stemming from divorce, separate support, paternity and domestic abuse cases.  These issues include spousal support or alimony issues, post-judgment modifications of divorce judgments, child support and custody, discovery and collection of past-due divorce judgment money.  Contact our office today if you have any family law matter that needs to be addressed professionally.
Boston Divorce Statistics
Boston is one of the 20 most populated cities in the United States with over 600,000 residents. The divorce court clerk in Suffolk County, which Boston sits, processes thousands of divorce cases each year even though Massachusetts is one of the states with the lowest divorce rate. Studies have shown that states that allow same-sex marriage have a lower overall divorce rate according to a US News article. The divorce rate for Massachusetts is 2.2 people out of every 1000 people get divorced, nearly half of that of other states. Approximately 13,000 divorces were filed in Massachusetts in 2009, a decrease of approximately 6,000 divorces from ten years earlier.
Boston Family and Divorce Court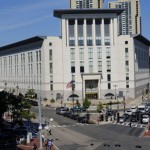 There is one family law courthouse located in Boston that serves all of the residents of Boston, including those who live in Brighton, Charlestown, Chelsea, Dorchester, East Boston, Hyde Park, Jamaica Plain, Revere, Roslindale, South Boston and Winthrop. The location of the courthouse is in the downtown area located at 24 New Chardon Street.  This courthouse is located downtown in the financial district and is located near the Massachusetts General Hospital, John F. Kennedy Federal building, and Faneuil Hall marketplace. Unfortunately, there is no parking at the courthouse; however, there is parking at surrounding meters and structures.  You can reach the courthouse using the MBTA via the subway using the Orange, Green, Blue or Red line.  You can also reach the vicinity of the court using the Commuter Rail to North Station.
The Boston Probate and Family Court are actually called the Suffolk Probate and Family Court, named after the County in which Boston sits.  The courthouse is of new construction and every lawyer and litigant involved in a divorce case must understand the importance of the Boston divorce court clerk and judicial officer assigned to the case.  Getting things done in court quickly and effectively can be accomplished by befriending the clerks, not by demanding from them.  Likewise, the judicial officer assigned to the case should be treated with respect and every litigant must understand that the judicial officer has a lot of power over them.  Being forthright in divorce court is a must.
Interesting Laws in Boston
There are some interesting laws in Boston due to the fact that Boston has been in existence for hundreds of years.  As a result, some of the antiquated laws still exist today.  For example, Boston residents are not allowed to take a bath unless they have a doctor's prescription and dogs are forbidden to ride in ambulances.
Although Boston has some very old city ordinances, divorce, separate support, domestic violence abuse prevention and paternity cases, including issues of child custody and support, are thankfully governed by the Massachusetts General Laws.  We are specialists in litigating and interpreting the family law sections of these General Laws particularly in Chapter 208.
Boston Neighborhoods – Easy Access to our Divorce and Family Law Firm in Downtown
Our Boston divorce law firm is easily accessible to every neighborhood in Boston, each having its own unique personality in the city.  Below we have provided a short comment about most neighborhoods in Boston and why we think the neighborhood is unique and interesting.  We love the city of Boston and we love the distinct neighborhoods.
Allston: Allston has various cultures and a big student population due to the fact that there are several colleges and universities located right in or near Allston. With the various cultures brings variety in restaurants and stores within walking distance of each other.
Back Bay: There are three streets that make the Back Bay so desirable, including Newbury Street, Boylston Street and Commonwealth Avenue. Located on these streets are excellent shops and restaurants. It's also known for its rows of Victorian Brownstones, and the Boston Public Library is also found here.  Back Bay is one of the most beautiful areas of downtown Boston.
Bay Village: Don't confuse Bay Village with Back Bay. Bay Village is the smallest neighborhood in Boston, but what it lacks in size it makes up for with its friendly neighborhoods. The beautiful row homes look similar to the homes in Beacon Hill.
Beacon Hill: One of Boston's oldest communities, Beacon Hill gets its name from a beacon that once stood on top of the hill to warn locals about invasions. Approximately one square mile in size, Beacon Hill's architecture and layout is reflective of old colonial Boston. Beacon Hill is also home to the Massachusetts State House. Beacon Hill has been home to many notable Americans, including Louisa May Alcott, Oliver Wendell Homes, Daniel Webster, Robert Frost, Sylvia Plath, and Senator John Kerry who still maintains an office here.
Brighton: Brighton is located in the northwest corner of Boston, on the shores of the Charles River. For the first 160 years of Brighton's existence it was considered part of Cambridge and known as "Little Cambridge".
Charlestown: Charlestown is the oldest neighborhood in Boston, situated on the banks of Boston Harbor and the Mystic River on the north side of the city. Charlestown is home to the U.S.S. Constitution, the Bunker Hill Monument and the Navy Yard.
Chinatown/Leather District: Boston's Chinatown is the third largest Chinese neighborhood in the country. Located between the city's Financial District and Theater District, Chinatown is one of the most densely populated neighborhoods in Boston. Located between Chinatown, Downtown and South Station, in recent years the Leather District has emerged as a distinct Boston neighborhood. Made up of old leather factories transformed into residential and commercial uses, the Leather District's residents cherish the "loft living" options that characterize this community.
Dorchester: Dorchester, Boston's largest neighborhood encompassing six square miles, is also one of its most diverse. Bordered by the Neponset River and Boston Harbor, Dorchester residents enjoy the riverfront amenities of Pope John Paul II Park as well as harbor beaches and boating opportunities.
East Boston: The neighborhood was created by connecting several islands using landfill, which was annexed by Boston in 1836. The nation's first branch library was built in East Boston in 1870 and Logan Airport is located in East Boston.
Fenway/Kenmore: Perhaps most recognized as the home of Fenway Park and the Boston Red Sox, Fenway/Kenmore also boasts many of the City's top cultural institutions, including the Museum of Fine Arts and Symphony Hall. The Fenway is another central thoroughfare that encircles the Back Bay Fens, the neighborhood's preeminent green space, which was designed by Frederick Law Olmsted.
Mission Hill: Mission Hill is located just southwest of downtown Boston and was formally known as Parker Hill, before a large mission house was brought to the area. This area is home to many breweries.
Roslindale/West Roxbury: Roslindale and West Roxbury are adjacent to each other and the neighborhood consists mostly of single-family homes.
North End: Boston's North End is the place for excellent food and interesting places to visit. It is essentially a peninsula that sits at the top of Boston and boasts prime waterfront real estate. The Paul Revere House is located at the North Square.
Hype Park: Hyde Park is the southernmost neighborhood in Boston and is home to the Georgia Wright golf course and Boston Baptist College, located on Fairmount Hill.
Downtown: Our office is located in downtown, which hosts the city's financial district and main courthouse. The area is beautifully landscaped with gorgeous older business buildings, most of which have been completely renovated. Downtown is also home to Faneuil Hall, shopping, excellent restaurants and a wonderful nightlife.
Why Contact Divorce Lawyers in Boston Wilkinson & Finkbeiner, LLP?
If you are looking for a results-oriented divorce attorney in Boston that is focused on meeting your established goals, contact us today to schedule a free, private consultation.  We are available to meet with you immediately to discuss your case.  We have decades of experience to call upon to provide the best direction and advice for you.  In all of our cases, we offer the direction and strategy but always rely on our clients to make the important decisions for their case.  We work with our clients as a team, involving the client in all important decisions.
We also provide extensive divorce mediation services in Boston, Massachusetts.  We are often able to limit the meetings between our office to one or two with our clients to complete the entire case.  We are fast and efficient mediators.  Click here for more information about Boston divorce mediation services.  Click here for more information about our experience.
Please call us today or email us at your convenience.
photo credit: <a href="http://www.flickr.com/photos/34825346@N02/26644067501″>Golden hour at Fan Pier</a> via <a href="http://photopin.com">photopin</a> <a href="https://creativecommons.org/licenses/by-nc-sa/2.0/">(license)</a>