Westport Family Law Attorneys
Westport Divorce and Child Custody Matters
Wilkinson & Finkbeiner, LLP provides legal services to parties living in Westport, MA, which is located in Bristol County and is adjacent to Dartmouth.  Our offices are conveniently located in New Bedford, just minutes away from Westport by freeway.  Our lawyers are available to meet with you in our offices or in many circumstances we can discuss your case from anywhere in the world using technology.  We can begin our discussions once you contact our office by phone or email.
Divorce cases can be traumatic and difficult.  Our firm is here to help reduce the trauma and stress caused by divorce.  We have decades of experience to rely on and we understand how to achieve results.  Divorce matters can be tricky, and may deal with many different kinds of issues including:
Division of assets and debts
Division of real property including homes, vacation properties, farmland, timeshares, condominiums, etc.
Division of pensions, retirement accounts, annuities, 401k accounts, IRAs, etc.
Child support and custody
Alimony
Domestic abuse
Discovery matters
Temporary  orders and more.
Westport is a picturesque, rural New England town known for its winding country roads and beautiful coastline that includes Horseneck State Beach and a wonderful harbor (see Jon Alden's picture of the harbor below).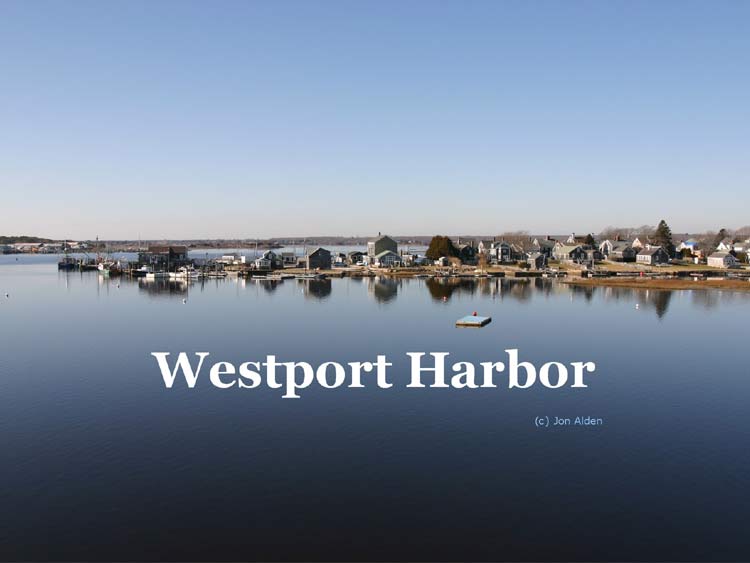 The town has a sizable population of over 15,000 considering that most of the land parcels have acreage.  Westport has maintained much of its quaint farming lifestyle throughout history.  Westport is approximately 30 miles southeast of Providence, Rhode Island and 60 miles south of Boston.  New Bedford is a quick drive down Interstate 195 or Route 6 from Westport to our offices.  We offer convenient and free parking for our clients and in many cases can arrange to visit with you for a private meeting immediately.
Westport includes many local business attractions that are well known to its residents and worth a visit, including some superb dining and drink options:
Our firm specializes in all family law matters, including divorce, separate support, child custody and paternity, and domestic abuse.  We offer mediation services to those clients that wish to try and mediate their case rather than litigate.  We offer a private, free consultation with our expert divorce attorneys to discuss the issues involved in your case and to discuss your options.
Please call us today or email us at your convenience.